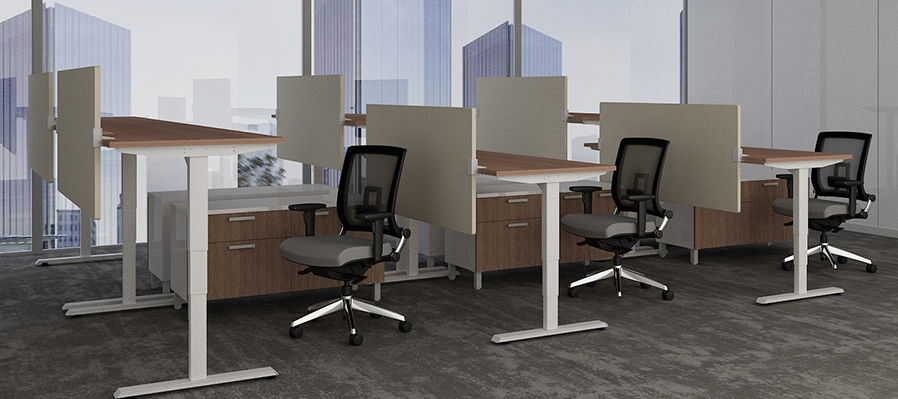 The applied science of equipment design, for the workplace, intended to maximize productivity by reducing operator fatigue and discomfort.
Many office studies have shown that changing position frequently during the day has a positive impact on workers' health, well-being and productivity.
FRIANT, MY-HITE, Adjustable tables were designed to promote the type of very adaptable workspace, that reduces discomfort, by allowing the users the ability to sit, stand or adjust their workstations with total flexibility, at a touch of a button.
FRIANT MY-HITE Adjustable tables integrates perfectly with any of the Friant Open Plan solutions, as well as private office furniture.
[powr-form-builder id=13c395f1_1475185160]